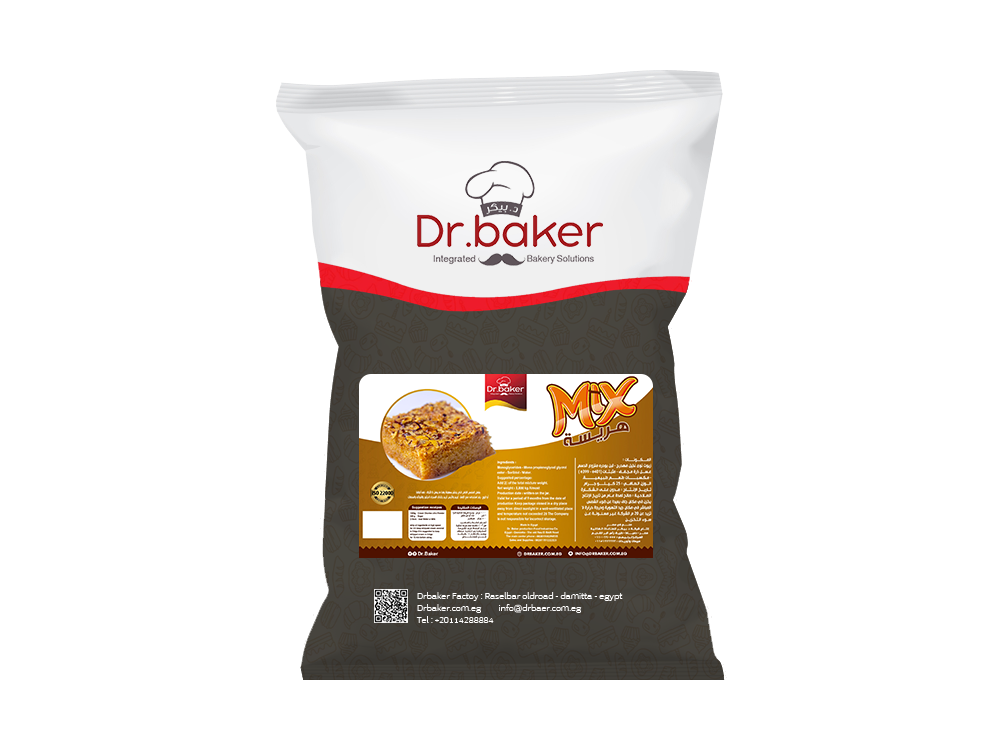 هريسة ميكس(10ك)
Shamiya dessert from the Middle Eastern kitchen
Mainly made from semolina
Relatively solid texture
How to prepare:
10 kg of harissa mix
3.5 kg of hot butter (80 degrees).
1.5 kg of water
1 kg thick honey
1- Mix the powder with hot butter for 10 minutes until complete mixing
2- Descent with water mixed with hot honey (1).
3- Pour in caramel jelly, and stir until completely homogeneous
4- Pour into molds and place the nuts before entering the oven
5- The temperature of the oven is 160
6- Settlement time is 70 minutes
expiry:
One year from production date (12 months)
Storage method:
Store in a dry place, away from direct sunlight, in a well-ventilated place, at a temperature not exceeding (20°C).
---